Kishu Plum Liquor
【Plum Ingredients】
◆Kishu plum liquor is made from local Nanko-ume which grown in Wakayama. We steeped it in alcohol in order to bring out the best flavor of this Nanko-ume, Both the sweetness and sourness of this product are highly concentrated.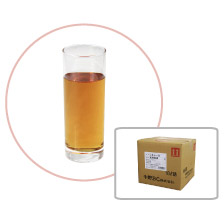 Product name
Kishu Plum Liquor
Alcohol percentage
14-15%
Acidity
0.9% above
Volume
18L
Package
18L Cue bitenor
Display example
Kishu Plum Liquor
Place of production/Varieties
Japan Wakayama prefecture / Nanko-ume
Application
Sweet (jelly, chocolate etc)
Others (flavoring agent etc)
※There may be changes in the figures. Please inquire details.