Persimmon powder
【Functional Ingredients】
◆It is the persimmon powder dried by the far infrared ray produced from persimmon which harvested in Wakayama prefecture, its production amount is No.1 in Japan.It is the commodity that Nakano BC and Gifu University cooperated to research.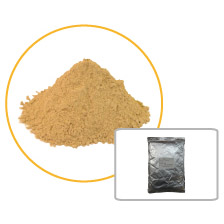 Product name
Persimmon powder
Particle size
60 mesh pass
water
6.0% below
Component contain
Condensed type tanic
Volume
1.0kg
Package
Aluminum pouch
Display example
Persimmon powder
Place of production
Japan Wakayama prefecture
Application
Snack (baked snack etc)
Health food(baked snack, tablet etc)
※There may be changes in the figures. Please inquire details.